The Pittsburgh Race for the Cure is going VIRTUAL!
Sunday, September 13, 2020 - Saturday, September 26, 2020
RACE REGISTRATION IS STILL OPEN!
While the pandemic has canceled many important moments in our lives, our mission to end breast cancer isn't canceled, and neither is our Race!
Instead of gathering together at Schenley Park on September 13, we are asking supporters to participate remotely. You can walk or run on your terms - in your neighborhood, or even on your treadmill! The Komen Pittsburgh Race for the Cure is one of Pittsburgh's greatest traditions, and while this is not our typical time or venue, we want to celebrate and honor all those touched by breast cancer in our communities.
Walk, run, "race for the cure" with us any time between September 13- September 26.
September 13 - 8:30am Virtual Pittsburgh ceremony
September 13-26 - Walk or run with yourself, family, friends or team
September 26 - 8:30am Virtual Northeastern PA ceremony
Mail in Paper Entry Forms must be postmarked by September 4, 2020 to receive your race packet on time.
** Please note - ALL race packets will be mailed
Who's Your One? Poster
1 in 8 women will be diagnosed with breast cancer in her lifetime. The one can be the inspiration behind why you Race, donate, and fight.
Declare your one and show your support with a newly designed 2020 Race for the Cure double sided indoor/outdoor poster.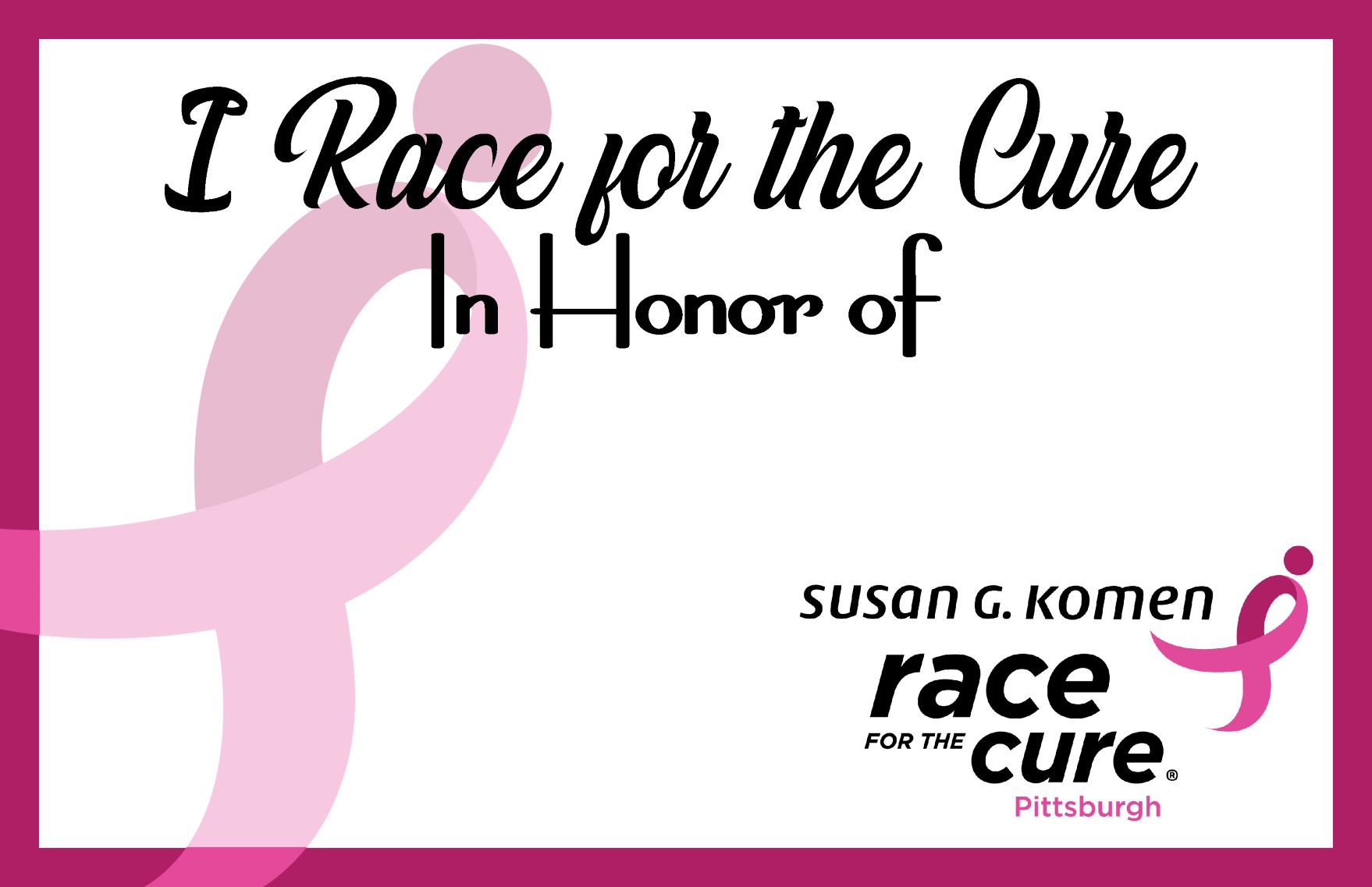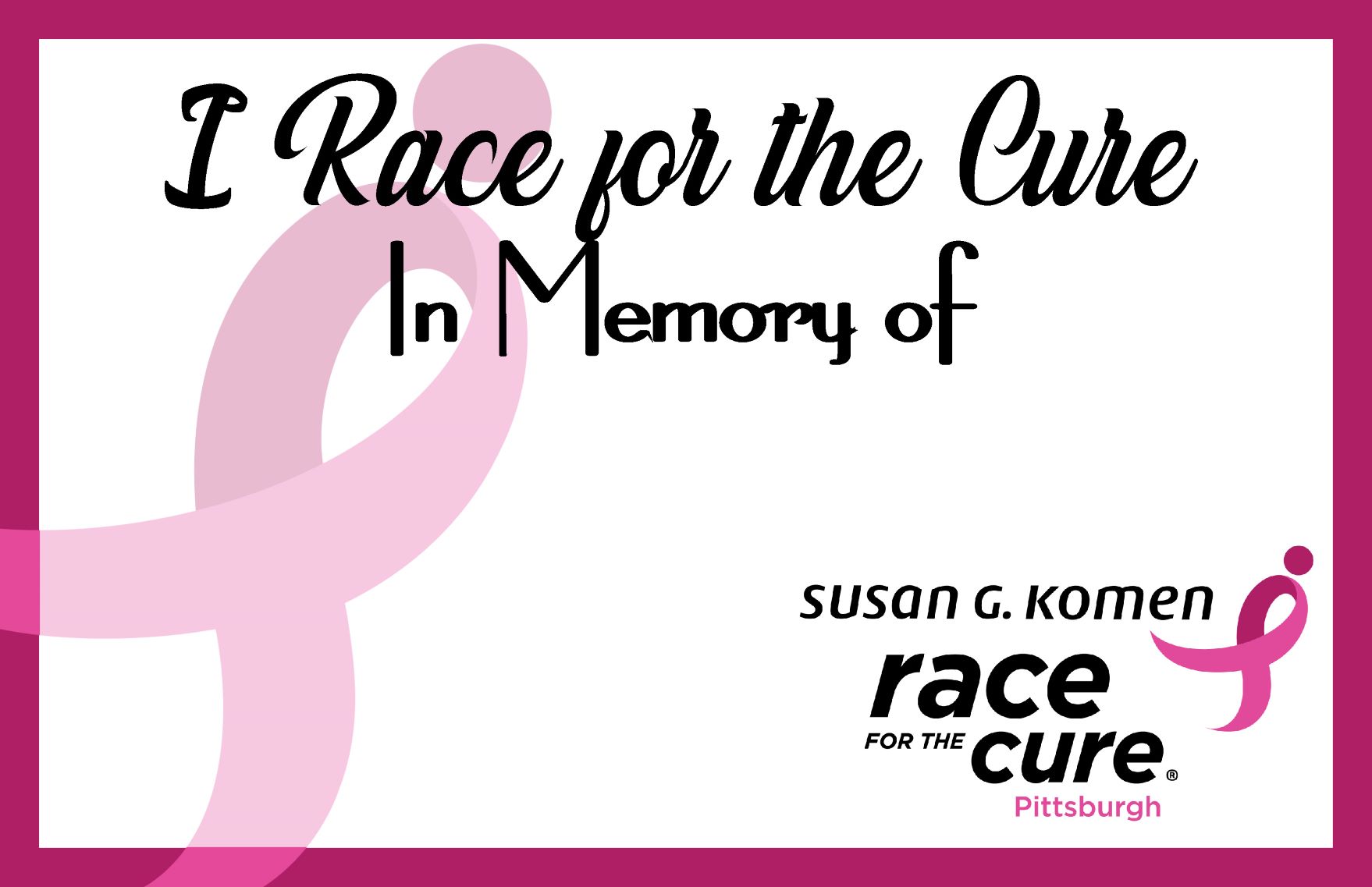 Poster Information:
11" x 17" double sided poster*
Weather/water-proof, indoor/outdoor use
Can be decorated and/or written on with permanent marker
Will include top corner grammets for hanging
$10 donation per poster
All posters will be mailed on an ongoing basis beginning in early September
Order deadline is September 30, 2020
*PLEASE NOTE: These are double sided posters. One side will say "in honor of", the other side will say "in memory of". You will need to select Pittsburgh Race for the Cure.
Click here to buy your Who's Your One? Poster today!